Original Acapulco chairs in Spain
These beautiful, and original, Acapulco chairs are at the stunning Hotel Aromar in Costa Brava, Spain.
What does original mean exactly?
It means the chairs are handmade in Mexico according to the original dimensions of the design - the signature Acapulco lounge chair shape which allows room to rest your head. More on the specifics of the original design can be found at a previous blog post here.

Our Acapulco chairs are handwoven from phthalate-free flexible PVC cords, which ensure a comfortable seat but return to their original shape after use (unlike replica chairs where the cords are uncomfortable to sit on and lose their shape quickly after use). The cords we use are also fade resistant making them ideal for outdoor use to enjoy the sun!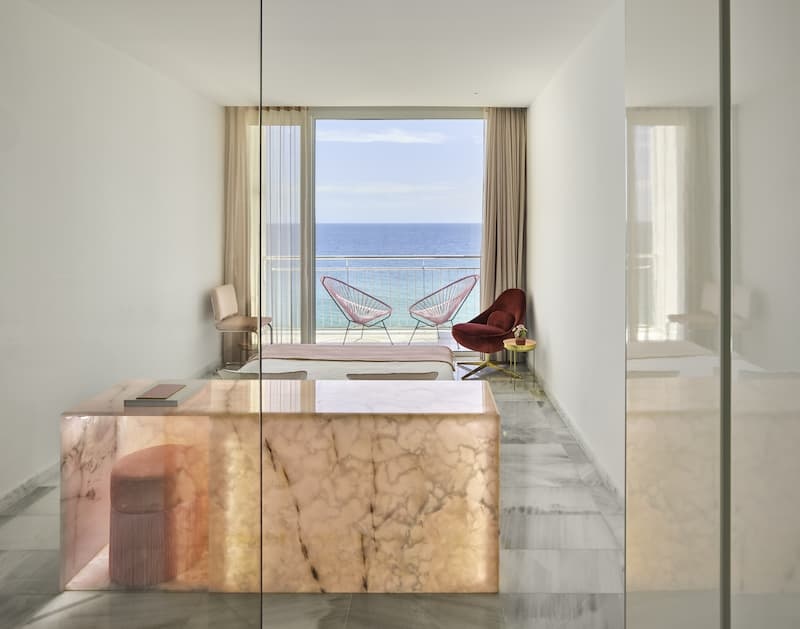 Photo by Eugeni Pons
Architecture + interior design by Bow Design Studio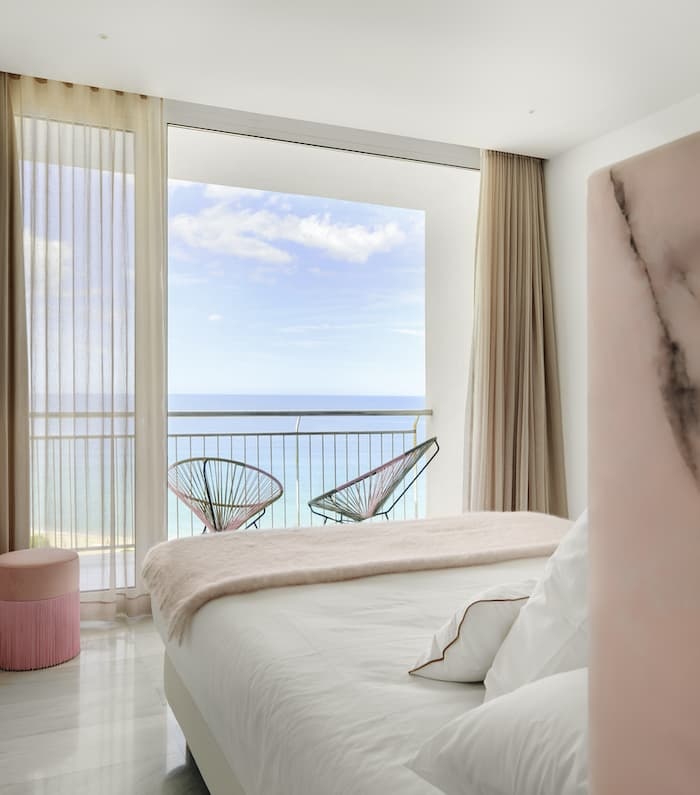 Photo by Eugeni Pons

We love the pink themed interiors of Hotel Aromar, especially juxtaposed with the blue of the sea. The Acapulco chairs in this room are bi-colour pink and beige Acapulco chairs, which are available by custom order.
 
The pink Acapulco chairs are complimented by our Japón table, which is also handwoven Acapulco style and perfect to enjoy an aperitivo with the beautiful views!
We are love seeing our Acapulco chairs and furniture in their beautiful new homes, and if we do head to Spain, Hotel Aromar will certainly be on our list!
-
P. S. We love to collaborate with trade professionals and bring commercial projects to life! For trade and hospitality professionals, or for custom orders, please email us at [email protected]