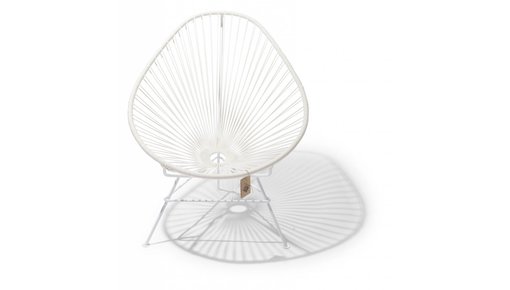 Acapulco chairs with white frame
A great bright looking version of the Acapulco chair. These original Acapulco chairs are fabricated with a powder-coated white frame instead of the commonly used black frame.
Read more
Acapulco chairs with white frame
These handcrafted Acapulco chairs in a special white frame edition offer great comfort in your living room, on your terrace or even at the office.
We only offer high quality chairs made in Mexico by Mexican craftsmen. Therefore each chair has its own character and authenticity.

High quality powder coated and galvanized solid steel frame. Seat hand woven with recycled PVC (whenever possible) free of Phthalates and heavy metals. Our PVC has been treated with anti-UV and anti-oxidants making them suitable for indoor & outdoor use.