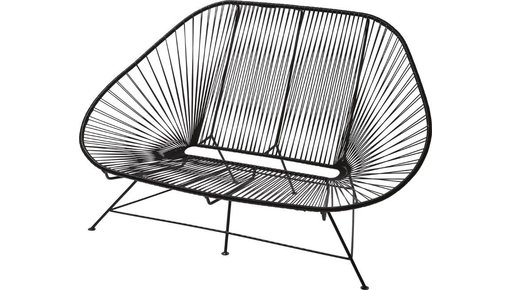 Acapulco sofa
The classic Acapulco Sofa! Also known as the 'love seat' - fits 2 people easily, possibly even 3. Ideal for outdoor use due to the sturdy and maintenance-free design. An asset to every terrace and also fun for indoors. We guarantee you will fall in love
Read more
Acapulco sofa
The classic Acapulco Sofa! Also known as the 'love seat' - fits 2 people easily, possibly even 3.
Ideal for outdoor use due to the sturdy and maintenance-free design.
An asset to every terrace and also fun for indoors. We guarantee you will fall in love with this beautiful design!