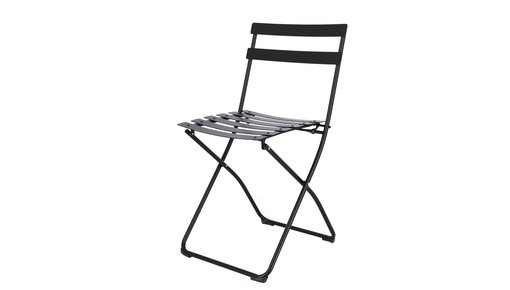 Folding outdoor chairs for balcony or terrace
These folding chairs are the perfect solution for balcony, terrace or garden. Ideal when you want to save space and leave your chairs outside.
Read more
Fiam Outdoor chairs
With the FIAM chairs for outdoor use you have a wide choice of practical and beautiful chairs. The various models are all stackable or foldable to save space. All FIAM outdoor chairs are designed and made in Italy.
Garden furniture or also for indoor?
We are sometimes asked whether our furniture is only suitable for outdoor use. The nice thing about our FIAM and Acapulco furniture is that it looks so beautiful both outside in your garden and in your living room.
The furniture from Acapulco and FIAM is ideal for the garden and terrace and you can easily take your chairs with you on a trip to the beach or holiday home. But on a rainy day you can also easily move your chairs inside and place them at your dining table, for example. So you can enjoy all year round!
Various models available at Silla Acapulco
The various models are available in various beautiful colors. Look here for the various options.
We currently have the following models of FIAM outdoor chairs available at Silla Acapulco:
- FIAM ARIA
- FIAM MYA METAL
- FIAM LIDO METAL
- FIAM MYA PVC