Acapulco Wire Chair
Wire chairs are the perfect way to relax in style and comfort in your home or garden. At Silla Acapulco you can find a wide range of these iconic furniture. Our collection of wire chairs includes both classic and modern designs, including the well-known Acapulco chair. Whether you are looking for a wire chair for your garden, balcony or indoor space, you will certainly find something that suits your style and taste with us.
Functional & durable
Wire chairs have been popular for years because of their unique and timeless look. But at Silla Acapulco we also believe in the functionality and durability of our products. That's why we only use the best materials and production techniques to make our wire chairs. This is how we guarantee the highest quality and a long life for your furniture.
A wire chair is not only a beautiful addition to your home or garden, but also a comfortable place to relax. Our chairs are available in different sizes and colours, so you can easily find a chair that suits your environment. Whether you have a rustic or modern garden, at Silla Acapulco you will always find a wire chair that suits your style.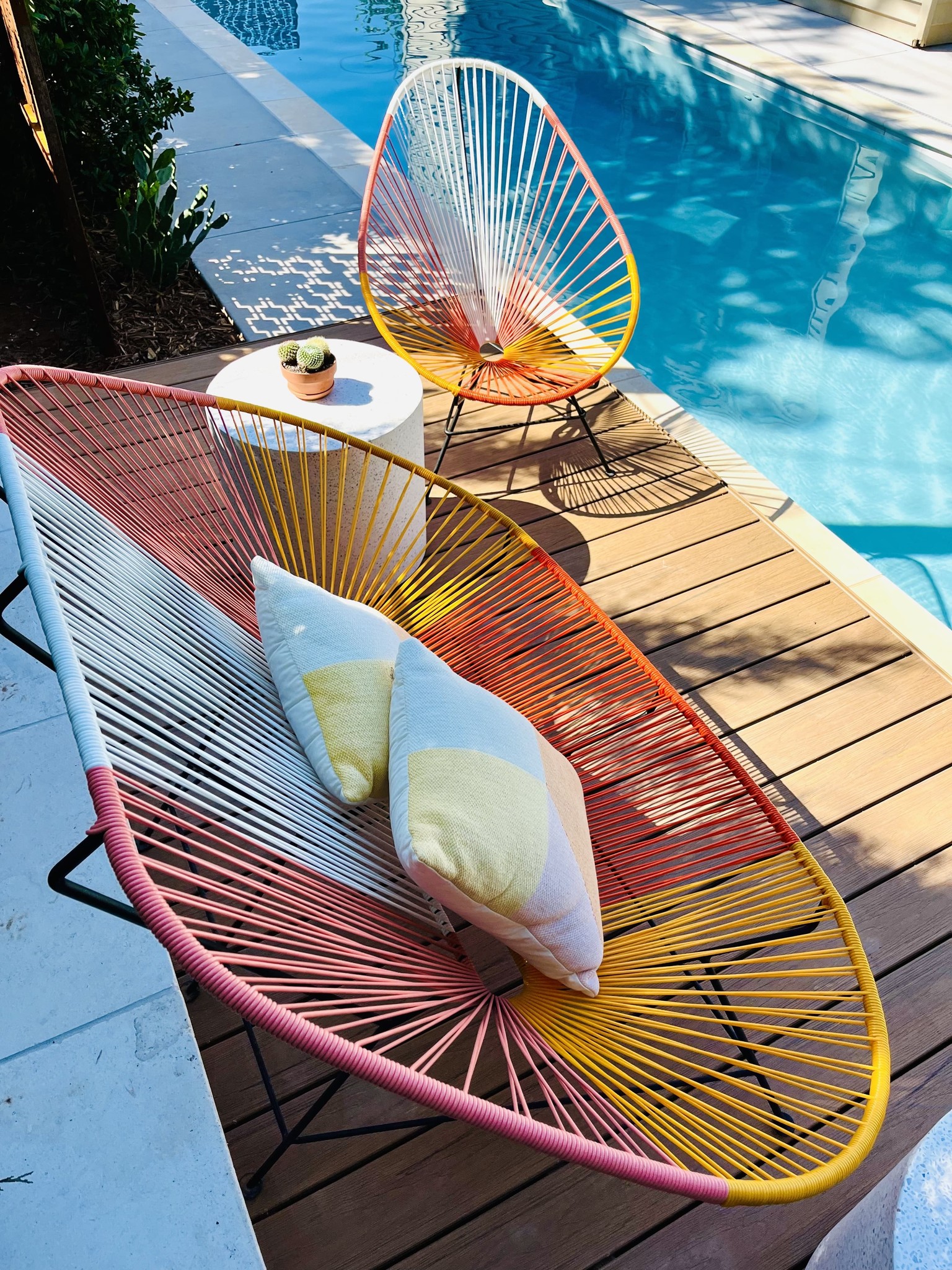 Wire chair accessories
In addition to our collection of wire chairs, we also offer a wide range of matching accessories, such as
cushions
and
carpets
. This allows you to make your chair even more comfortable and to create even more atmosphere in your living environment. Our cushions are available in different styles and colours, so you can easily find a set that matches your wire chair.
Order at Silla Acapulco
At Silla Acapulco we understand how important good service is. That is why we are always ready to help you find the perfect wire chair for your home or garden. Feel free to
contact us
for questions and advice. In addition, we offer fast and reliable shipping, so that you can quickly enjoy your new furniture.