The Acapulco chair is also considered a wire chair and we are huge fans of them...obviously! However, there are other wire chairs that we love, too.
What are wire chairs really?
Well, wire chairs refer to two types of chairs: The iconic Eames chair, which is made of steel wire, OR the Acapulco chair or Acapulco-style chairs which are woven from wires or string (which are otherwise known as string chairs). These wire or string chairs are often woven with flexible PVC cords.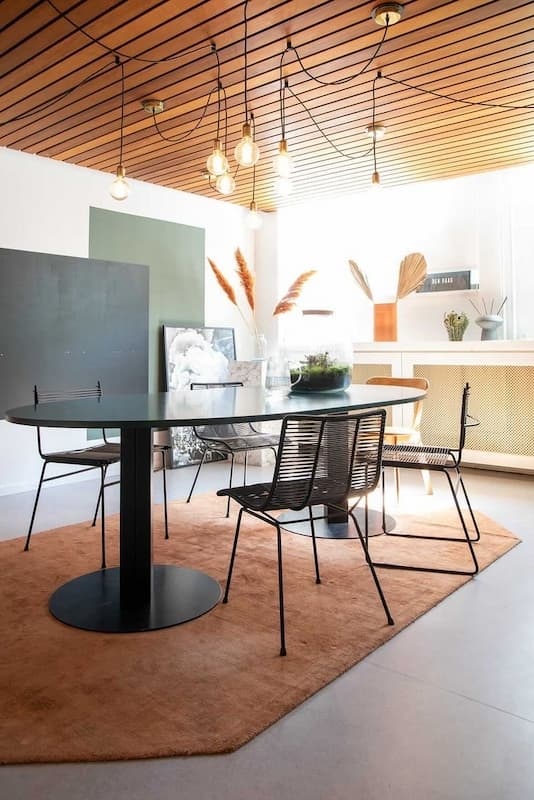 Wire chairs or string chairs are incredibly versatile for both indoor and outdoor use since the open design makes them comfortable and cool for warmer weather, and they're easy to clean. They're also typically quite lightweight and easy to move indoors and outdoors. 
Like the original Acapulco, these wire chairs are handmade in Mexico, and woven from phthalate-free PVC ensuring less harm to the environment. They're UV-resistant meaning they don't fade from sun exposure. The cords in our string chairs are flexible with "memory" unlike many other wire chairs on the market - these cords ensure a comfy seat by moulding to the shape of your body and returning to their original shape after use. As an alternative and more eco-friendly option, we also have several wire chair designs woven from sustainable hemp rope.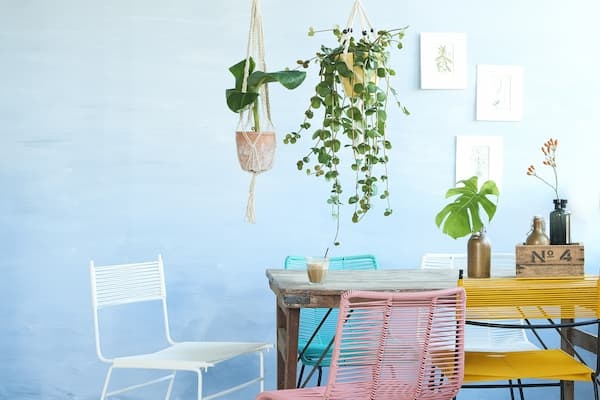 Our top 4 favourite wire dining chairs are the following:
The Rosarito is one of our most popular dining chairs. It's compact and cool for dining outdoors and fun to mix and match with other bright colours.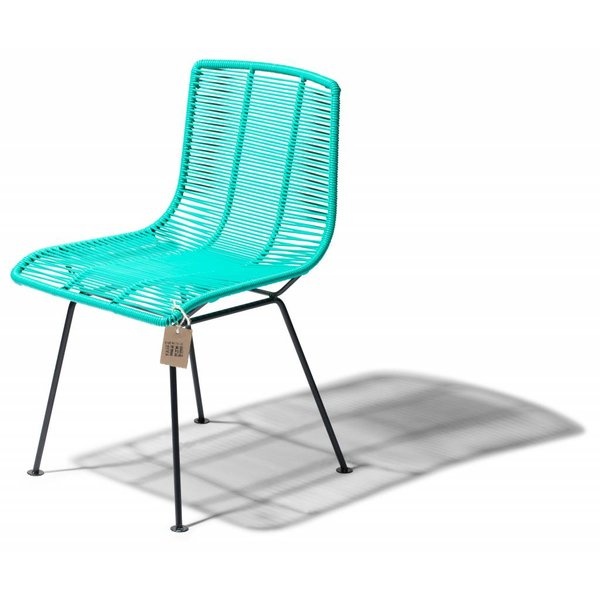 Available in multi-colour, too!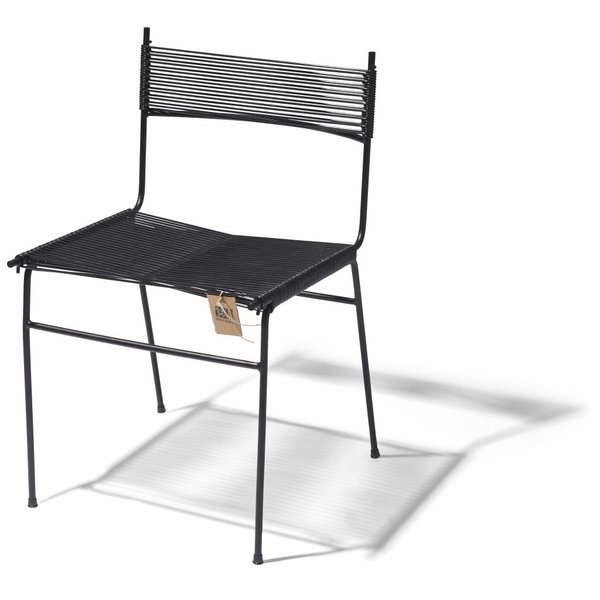 The Polanco is a classic design and can complement almost any dining or living space. It comes with a sled base option, too, and is available in a variety of colours. From olive green, yellow and white to eco-friendly hemp rope, too.
It's circular shape inspired by the moon, this chair is a wider dining chair that can also be used as a solo accent piece.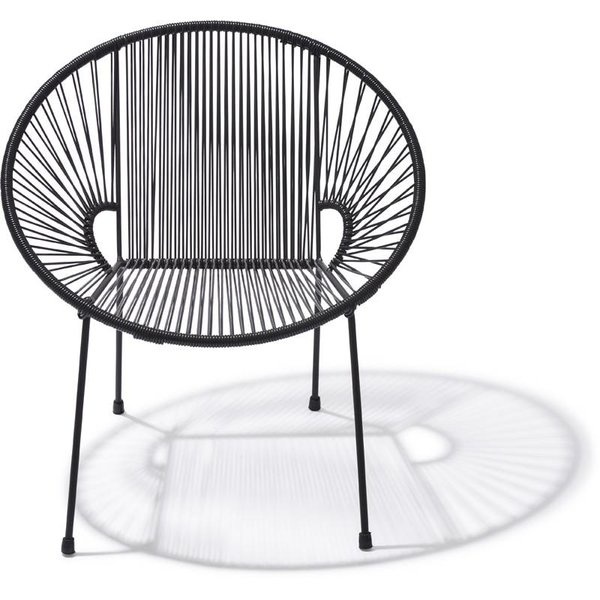 It's also available in white, yellow and hemp rope.
The best part about this dining chair other than the comfort and design, is that it is stackable to save space. It's available in pink, canary yellow and charcoal.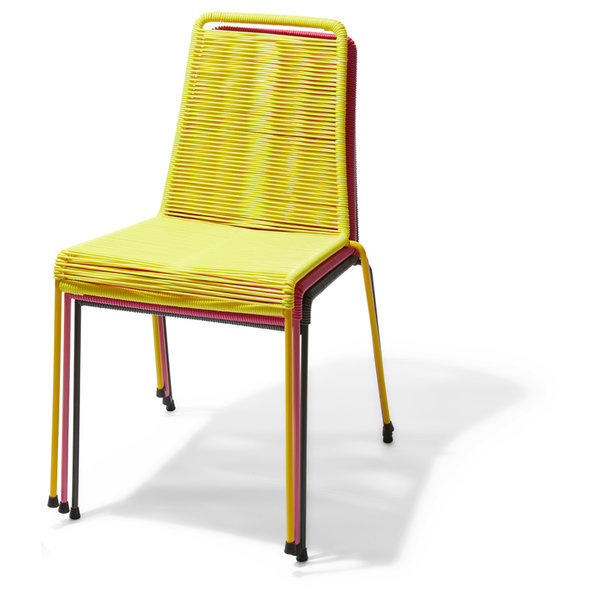 Please note that all our chairs at Silla Acapulco Original in the colour black are made with 70% recycled PVC.
What are your favourite wire chairs? We'd love to know!
Saludos,
Joris