The Eremo is a magical, almost surreal, place. It's a nest for two located on the top of a hill overlooking the seaside town of Imperia in the Liguria region of Italy. 
The interiors are designed by Virgilia, the third generation of the family that owns the estate. We appreciate that the decor has been carefully selected, from lamps to cutlery. A particular attention has been paid to the use of natural dyes and fabrics, not harmful to the environment or to the guests: the floor with a smooth finish, for example, was made with a method that uses lime and wax, without any resins.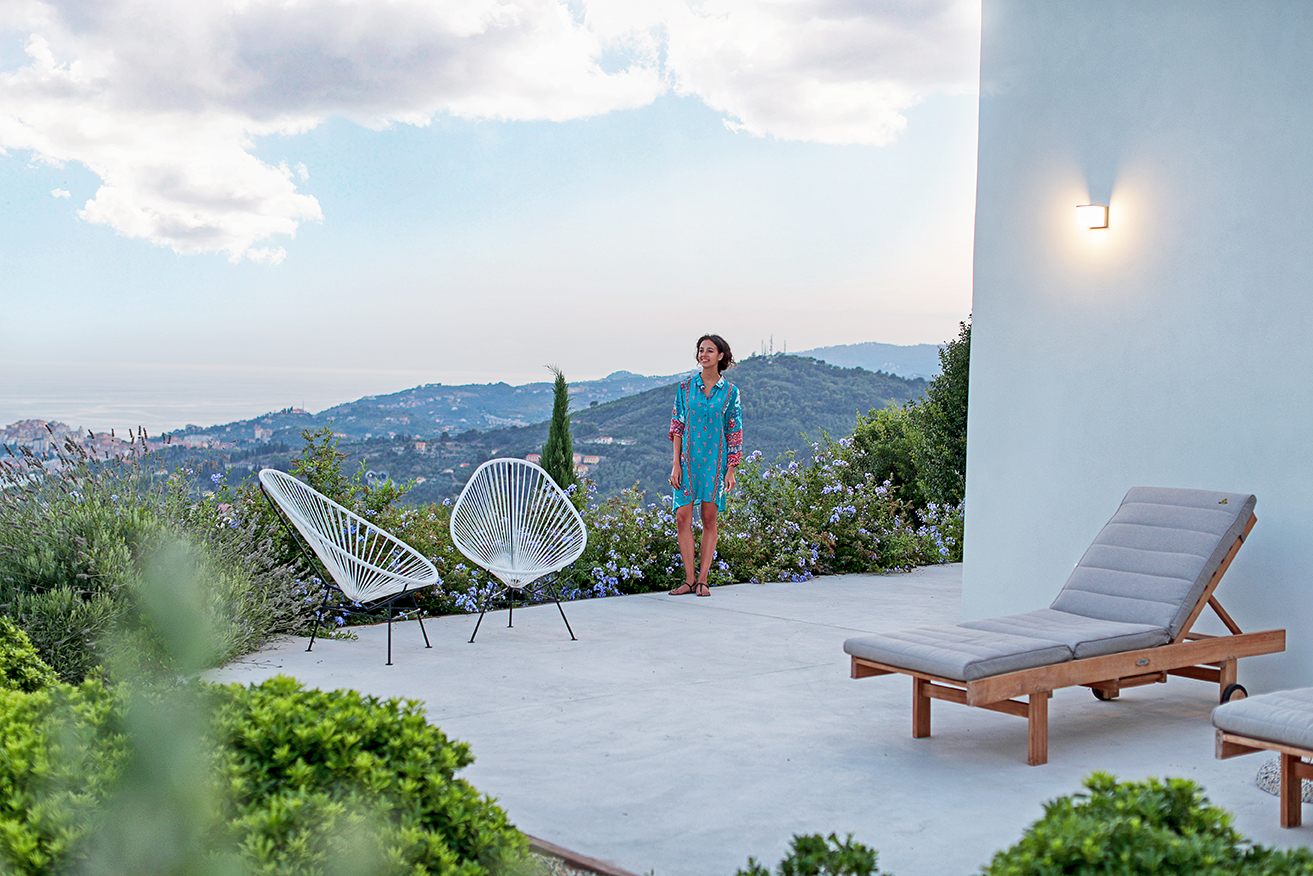 And, of course, we are incredibly happy that our Acapulco chairs (in white), handwoven and ethically produced in Mexico from phthalate-free PVC, have become part of this magical place.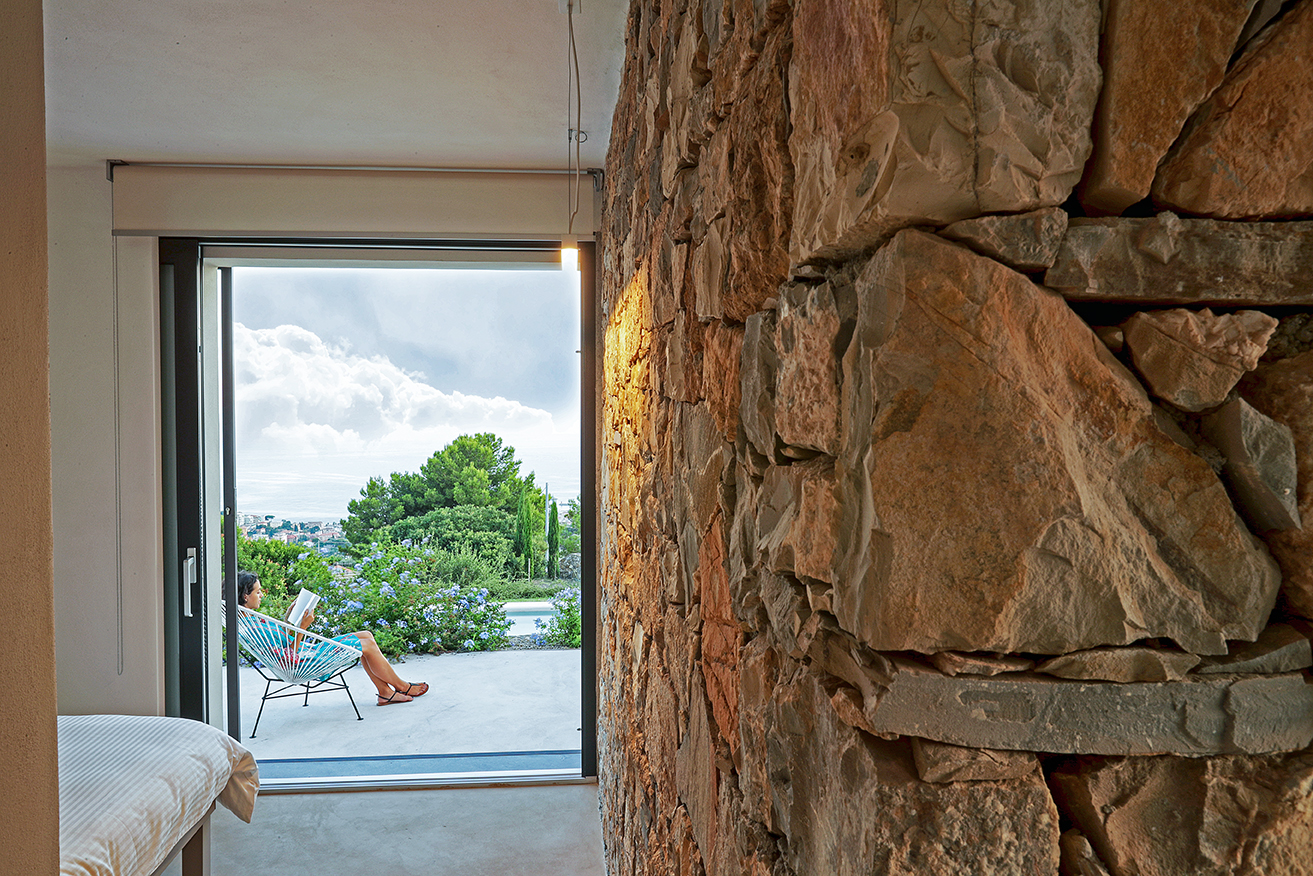 If you're thinking of a quiet Italian getaway, in an unforgettable place, this might be the place for you. For more information on Eremo, visit their website, or reach out at [email protected] 

Photography courtesy of Settimio Benedusi.