What is a Mexican milagro?
The word milagro in Spanish translates to miracle or surprise in English. They are religious folk charms that are traditionally used for healing purposes and as votive offerings in Mexico and are often traditionally small, metal charms that are also carried for protection and good luck. For more on different types of milagros and what they mean, check out this blog post by Zinnia Folk Arts.
Heart Home Decor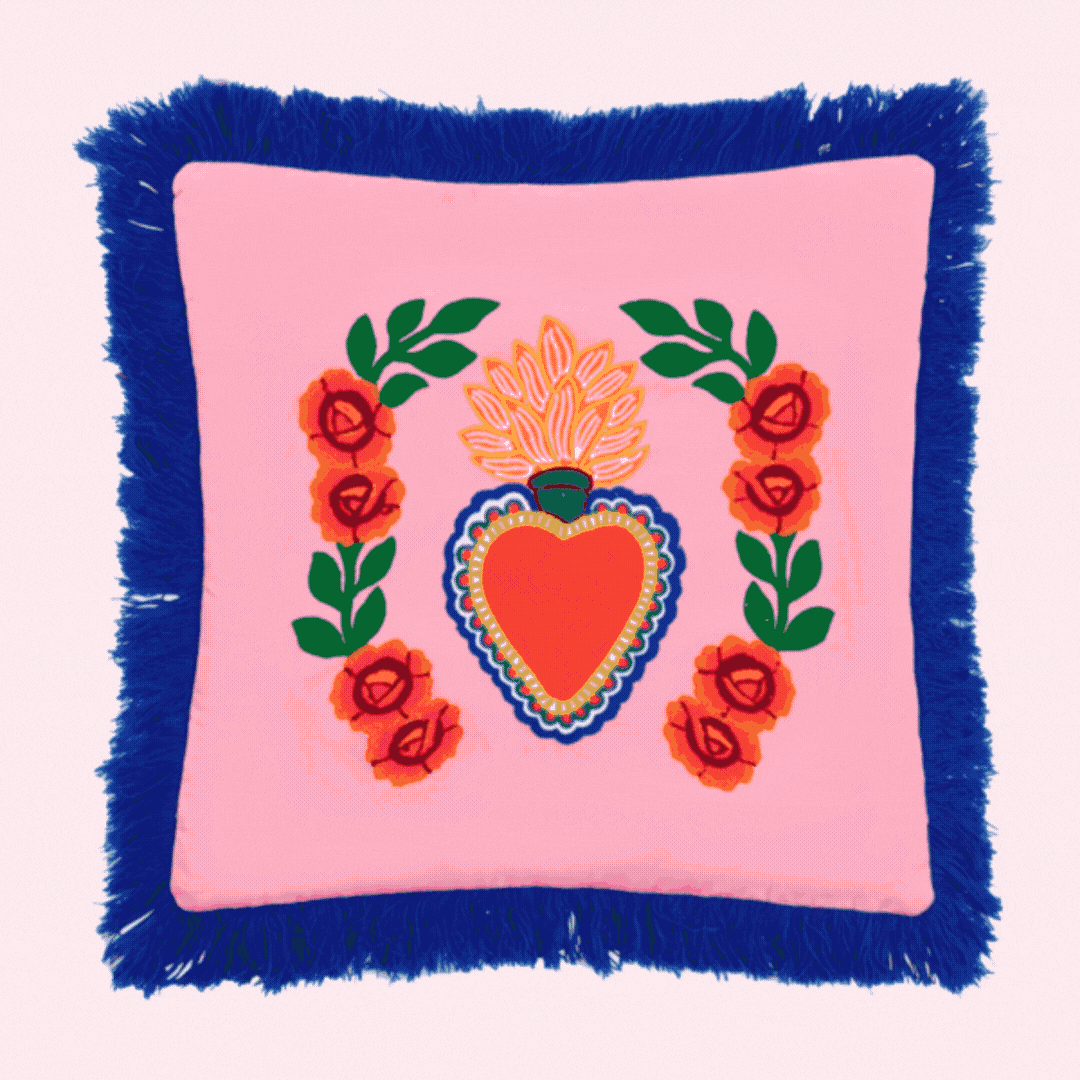 One of the things we love about the Acapulco chairs are the vibrant colours that it comes in, so we are loving how these cushions match with the chairs! Check them out here.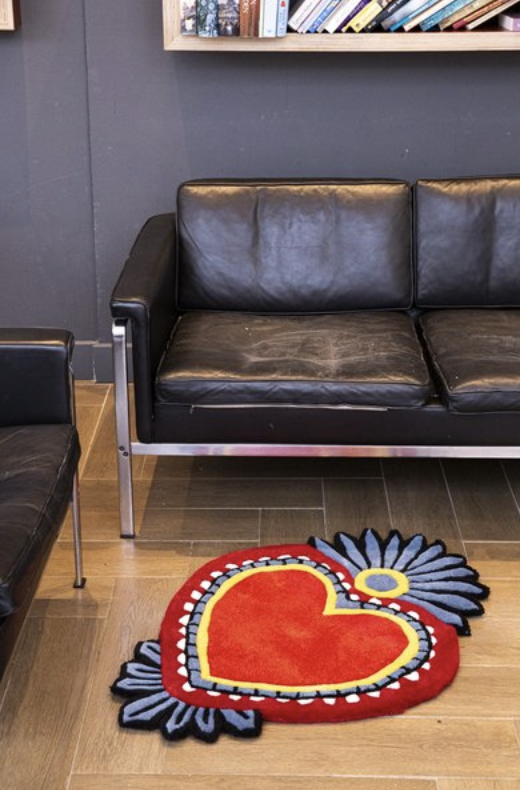 Call more love & warmth into your home with the Milagro heart rug by Kitsch Kitchen made from 80% wool and 20% cotton.
Thanks for being here and wishing you lots of love this holiday season!