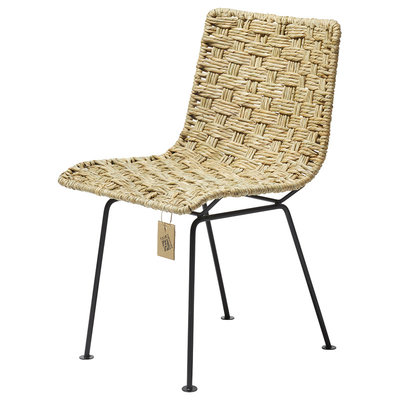 Rosarito dining chair Tule
Hand-woven chair made with natural reed. Durable design for years of maintenance free use. ...
More information
Article number:

ROS/TOL

Availability:

1 in stock

Delivery time:

1 week
---
---
Comfort: This Rosarito dining chair is hand woven with natural reed (Tule). The reed is durable, perfect for long-term use and gives a soft and comfortable feel to your body.
Delivery: The chairs are delivered to individuals or companies across Europe. For delivery in the USA please visit https://www.sillaacapulco.us/
Special conditions apply on orders of 10 or more chairs. Contact [email protected]
Maintenance: Due to the materials used, these chairs are virtually maintenance free.
Clean your chair with some water and dry it with a soft cloth. This Rosarito chair made with reed can be used outdoors, but we recommend not to let the chair get wet. If the seat does get wet, let it dry well before storing away.
Dimensions: 50x45x77 (length, width, height)
Weight: ca. 5kg
Rosarito specs: Steel, recycled PVC, handmade
Weight: 5kg
Dimensions: 50x45x77 (length, width, height), seat height 42cm