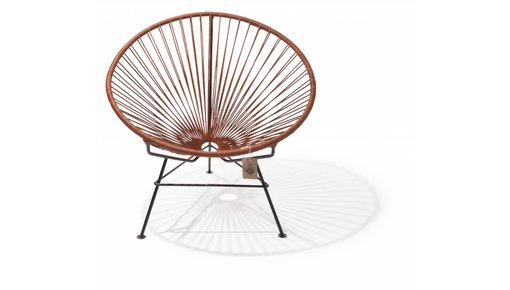 The Condesa chair in natural leather edition
Condesa chair in a special leather edition! Without a doubt an elegant and authentic chair. It retains the original shape of the Condesa chair but is hand-woven with high-quality leather.
Read more
These authentic handwoven Condesa chairs are as comfortable as the chairs in the PVC edition.
They are hand-woven in Mexico with 100% natural and flexible leather cords.
Each chair has its own character and authenticity.
High quality powder coated galvanized solid steel frame.
*Suitable for indoor use only!