Custom made Acapulco chairs and loveseat
This was a custom order for a client in the United States, and we loved how the colours turned out!
The prettiest peachy Acapulco chairs to enjoy poolside!
The customer chose her favourite colours in consultation with our team. The distribution of the colors was left to our weavers. And we love the result! What do you think?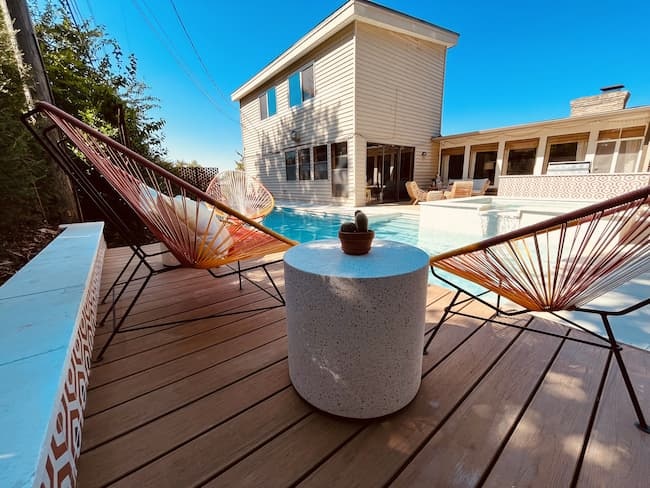 Our Acapulco chairs and love seat are handmade in Mexico. If you have specific colours in mind, you can choose your own colours for a one-of-a-kind chair.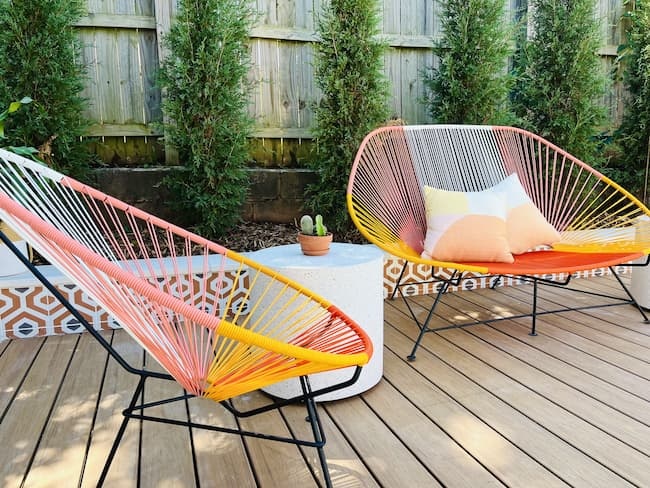 All of our Acapulco items are made with phthalate-free PVC (ensuring less harm to the environment), are fade resistant (perfect for the sunshine) and have "memory" (the cords shaping to your body for a comfortable seat and returning to their original shape after use).