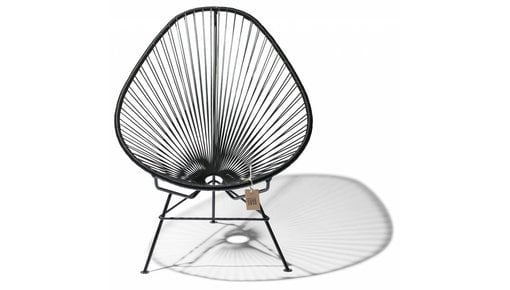 Authentic classic Acapulco chair, 100% handmade in Mexico
Choose Silla Acapulco, choose the real Acapulco chair! High quality chairs with powder coated galvanized solid steel frame. Hand-woven with UV filtered recycled PVC. Suitable for indoor & outdoor use.
Read more
All our Acapulco chairs are handmade in Mexico by Mexican craftsmen and each chair therefore has its own character and authenticity.
Due to the materials used like powder coated and galvanized solid steel frame and PVC with UV treatment and antioxidants our Acapulco chairs are suitable for years of indoor & outdoor use.
Please note that our Acapulco chairs are not detachable, unlike some other versions being sold. We have kept the original Acapulco design of a solid steel frame, which creates a more stable and sturdy chair. This guarantees a prolonged lifespan for both private and commercial use.
Say no to imitation, but choose the real Acapulco Chair!